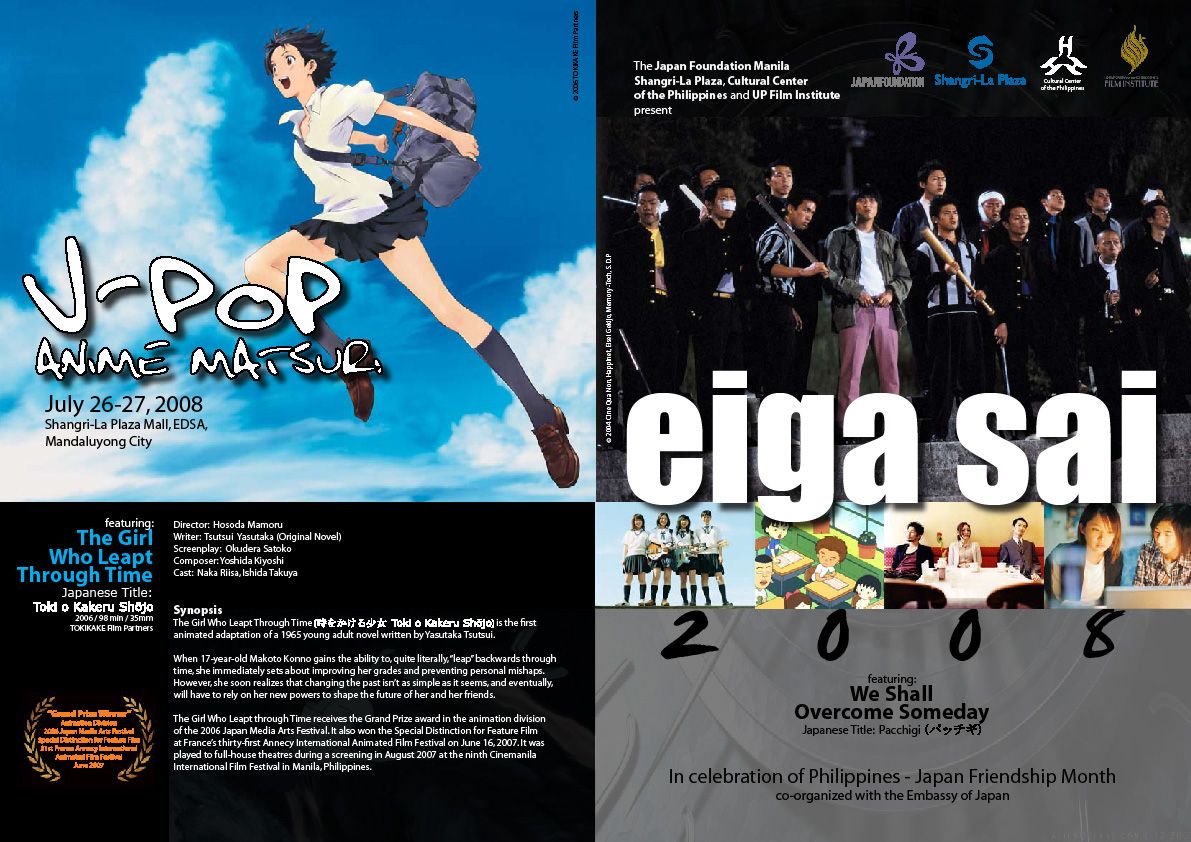 Celebrating the Philippines - Japan Friendship month, "the Japan Foundation, Manila, in cooperation with the Embassy of Japan, the Shangri-La Plaza Mall, the Cultural Center of the Philippines, and the UP Film Institute presents a glimpse of the Japanese culture in Eiga Sai '08." To see the schedule of shows, click
here.
Last Saturday, my friends, Julius, Randel and I went to the Eiga Sai (Japanese Movie) festival at Edsa Shangrila to watch "Linda, Linda, Linda". The story plot is pretty basic - a group of girls formed a band to perform during their school festival. We enjoyed watching the movie and ended up singing the title song by the end. It was curious how simple and plain the plot seems to be, but still the movie proved to be highly entertaining. Below is the girls' performance, by the way, the lead singer is supposed to be Korean who's learning Japanese, impressive that she pulled it off.
After the movie, we stuffed ourselves full at Saisaki, challenged each other playing
2Spicy
at the arcade then headed home. I hope I'll get to spend another great Saturday like this again.